World's Only Collection of Kid-Tested Children's Fairy Tales & Folktales
  

~Award-winning Short Stories for Kids & Reader's Theater Play Scripts FREE~
OUR NEWEST "EARLY READER" CLASSIC SHORT STORIES FOR KIDS IN SIMPLE ENGLISH.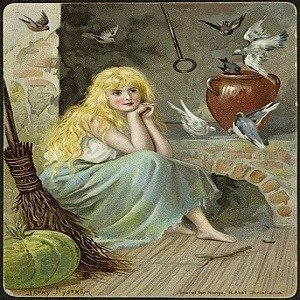 NEW!!! A Bedtime Story in Simple English for Kids. The Classic fairy tale of Cinderella-a young girl, mistreated by her step-mother and step-sisters, who finds out that dreams really can come true.
What makes Whootie Owl's Stories to Grow by unique? All our Short Stories have been KID-TESTED & KID-APPROVED! We guarantee kids will LOVE our stories!
PRAISED & RECOMMENDED BY:  Scholastic, USA Today & Education World
Interested in using our Stories? Publishers Click Here
Explore Whootie Owl's collection of free, award-winning short stories for kids in English. Our collection consists of Children's Stories: Folktales from all over the world. Folktales (or folk tales) are stories that have been shared from generation to generation by word of mouth. They consist of Fairy Tales (or fairytales), Animal tales and Legends, which you will find here!
Our short stories for children are Kid-tested, Multicultural and feature positive Moral messages! You will find funny, heart-warming, inspirational and interesting short stories with morals for little kids, which are perfect for teaching such themes as Kindness, Courage, Friendship and Gratitude.
Our stories for kids make wonderful Bedtime stories or the perfect story for the classroom to build character and teach Language Arts skills! We also offer "Early Reader" versions of some of our most popular stories; short, simple stories in English which can be used for English Language Learners or the ESL classroom or simply for emergent readers in 1st through 3rd grade. Share one of our stories with a special kid in your life and leave a lasting impression. Happy Storytelling! 
LISTEN TO OUR KIDS STORY PODCAST ON ITUNES!