Free Short Stories of the Month: OCTOBER FAIRY TALES FOR FALL:

Halloween Stories of Courage, Love, & of course, Good vs. Evil
Welcome to Stories to Grow by Free Short Stories for Kids! Each month we will explore a group of our stories through a monthly theme. These Fairy Tales and Folktales will showcase the monthly theme through positive moral messages. We will choose stories that can be used in the classroom, typically ages 6-12. Each of the free short stories for kids listed will be available for the entire month. The remaining monthly themes for this year are as follows:
November: Giving/Kindness
December: Self-Reflection
Each week our Blog will feature in-depth descriptions of the stories and lesson plans for the ELA classroom. If the stories for the month have an accompanying Reader's Theater Script, we will have those available for free also. 
 If you loved our free stories this month, then please consider Joining our Community to view our entire collection of Short Stories, Reader's Theater Scripts, Short Story Units, Audio Stories and much more! Stories to Grow by is a non-profit and thanks you for your tax-deductible contribution to help support our mission.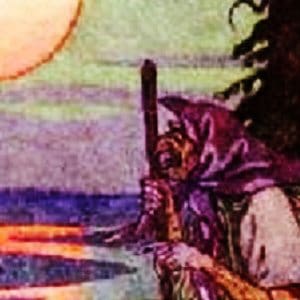 Baba Yaga: A classic  Russian Tale. Natasha is sent deep into the forest to face the witch Baba Yaga.