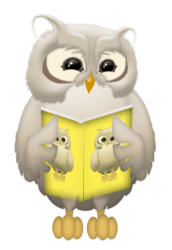 Did you know? Over 20 of our Award-Winning Stories, such as Two Brothers, Haku's Power and The Three Princes, have been featured in educational textbooks all over the world, including such major publishers as Cambridge Press, Oxford University Press and Houghton Mifflin Harcourt. They have also been featured in such State tests as the Florida State Assessment, Utah Sage Assessment and North Carolina State Assessment, as well as Nationwide tests such as the Common Core Exam and ETS Winsight Assessment.
Stories to Grow by presents Whootie Owl's award-winning collection for Kids which consist of Folktales (or folk tales), Fairy tales (or fairytales) and Legends from all over the world! Our short stories make wonderful bedtime stories, and are multi-cultural, kid-tested and all contain positive moral messages. They are meant to Motivate & Inspire Children while leaving a lasting impression! So share one of our short stories with a child today and create a lesson that will last a lifetime. Happy Storytelling! 
Love this Story or Script? Share It!