Welcome to our award-winning short story collection for kids featuring Folktales from India in Simple English: Akbar Birbal Stories.
Here you will find Stories from India for Kids: Folktales and Fairy Tales translated into English, perfect for Early Readers and those learning English. Small stories in English include Akbar Birbal Stories, Panchatantra stories and Classic Indian Folktales all with Morals. There are also more Stories in English from India below for more advanced readers. 
EARLY READERS IN SIMPLE ENGLISH: AKBAR BIRBAL STORIES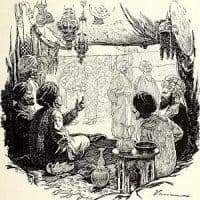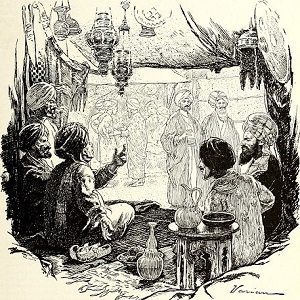 NEW!!! An Indian Folktale in Small, Simple English. How can Birbal tell who the thief is? With a clever plan, of course!
OTHER FOLKTALES FROM INDIA IN ENGLISH FOR ADVANCED READERS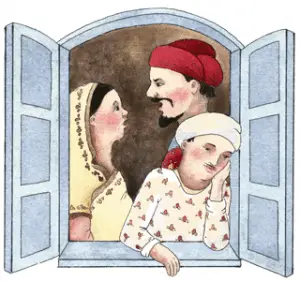 A father challenges his son to solve an impossible riddle with only a paisa.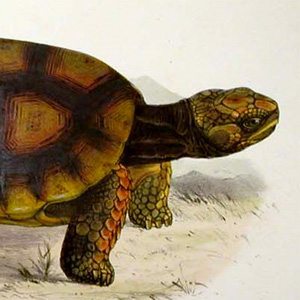 Four animal friends must pool their forces to defeat a hunter.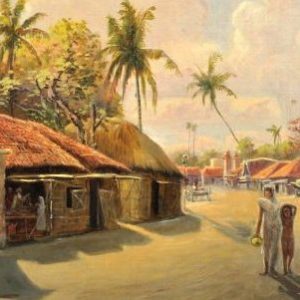 A poor young man builds a fortune, starting with one dead mouse.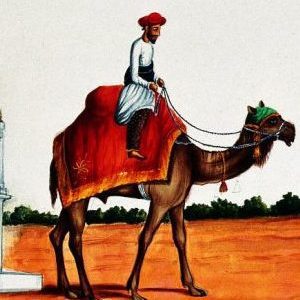 Wali Dad wants to give away his valuables, but surprises await him.
Our English Stories for Kids early reader collection consists of classic folktales from all over the world.  Folktales (or folk tales) are stories that have been shared from generation to generation by word of mouth. They consist of Fairy Tales (or fairytales), Animal tales and Legends, which you will find here! These Early Reader versions of English Stories are Kid-tested, Multicultural and feature Positive Moral messages.  Perfect for leaving a lasting impression on the children in your lives, and stories you will enjoy, too! These easy small short stories for little kids are perfect for English Language Learners (ESL) anywhere and everywhere - for the classroom and at home and for those learning to read. They also make wonderful Bedtime Stories. 
Looking for even more English Stories for Kids? CLICK HERE FOR OUR ENTIRE COLLECTION OF AWARD-WINNING ENGLISH STORIES FOR KIDS!   Our award-winning short stories are perfect for the classroom and for home, displaying such positive morals and Themes such as as Kindness, Friendship, Determination and Honesty. We have English stories for every age/grade level, interest, reading time and region. Many of our English stories also have an accompanying Reader's Theater Script and many have Lesson Plans! Let us know you love our stories by leaving a five-star review. Happy Storytelling! 
SIMILAR STORIES YOU MAY LIKE