Stories to Grow by Announces Kids Art Contest! Calling all Artists!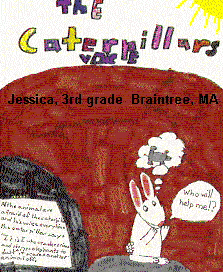 Stories to Grow by is looking to feature Kids Art in our new Audio Storybook series! We are looking for children ages 6-14 to submit original artwork for our Early Reader Stories: The Velveteen Rabbit, Rumpelstiltskin, Rapunzel, Beauty & the Beast, Mulan, The Snow Queen and The Emperor's New Clothes.
We are asking for submissions by May 1st. The winning drawings (10-15 depending on story length) will be featured in our new Audio Storybooks, published on our award-winning website: www.storiestogrowby.org as well on bookcreator and Ibooks.
For a sample Audio Storybook, see our "A Spider and Robert the Bruce" version: https://www.storiestogrowby.org/a-spider-and-robert-the-bruce-audio-story-book/
Please email submissions or questions to: [email protected] Include child's first name only, age, state and country. JPEG or PNG files please. Thank you!