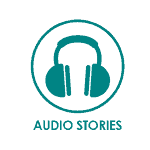 A Story From:
England
Read Time:
["10 to 15mins"]
For Ages:
5 to 7yrs., 8 to 10yrs.
Princess Kate and her sister flee the palace to try to break an evil spell.
If You Like This Story You Will Love:
SOURCE:

Based on the story "Kate Crackernuts" from English Fairy Tales, collected by Joseph Jacobs, published by G. P. Putname's Son, 1902.  Retold by Elaine L. Lindy.
Copyright Elaine L. Lindy. ©2006.  All rights reserved.
FOOTNOTE:

The story of "Kate Crackernuts" surfaces in all countries in the British Isles - England, Ireland, Wales and Scotland.
In the original plot line, Kate watches the fairy-baby play with a bird. She distracts the baby, scoops up the bird, takes it back to the palace, cooks either a pot of birdie soup or a birdie pie (depending on the version), and its delicious aroma rouses the sick prince. Contemporary youngsters are unaccustomed to the use of birds in soups and pies, so barley was substituted for the birds.