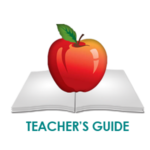 A Story From:
India
Read Time:
["3 to 5mins"]
For Ages:
5 to 7yrs., 8 to 10yrs.
A father challenges his son to solve an impossible riddle.
If You Like This Story You Will Love:
SOURCE:

Adapted from "All for a Pansa", from Folk-Tales of Kashmir by the Rev. J. Hinton Knowles (London: Trubner & Co., Ludgate Hill, 1888) pp.144-145. Adaptations by Elaine L. Lindy ©1997. All rights reserved.
FOOTNOTE:
To see the "All for a Paisa" Play script adapted from this story, click here https://www.storiestogrowby.org/play_script/all-for-a-paisa/